Pundmann Electric winch 9500 lb synthetic rope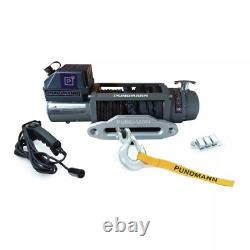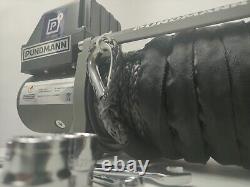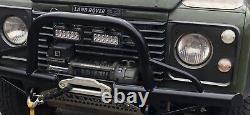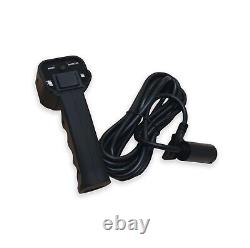 9500 lbs 42.3kN 12v Electric Winch Synthetic Rope (WP72127). 2022 model priced to clear.
Wire 9.5mm x 24m with hook. Line Pull 0 kg 6.8 m/min, 74A Line Pull 5216 kg 1.46 m/min, 350A.
Winch Hawse fairlead Synthetic rope with hook Wired/wireless hand held remote control Wired switch. Neoprene winch cover Mounting Plate. 59.5 x 31.5 x 31cm.