KFI Products Synthetic Winch Rope 3/16 x 50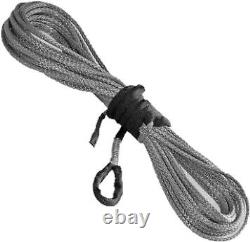 Synthetic fibre rope has a higher breaking strength than that of steel cable and it is lighter. It will not bind up or develop those sharp frays that give nasty slivers. Heavy duty nylon eye guard. Replace your old cable in 15 minuets or less.
Safe and easy to handle.