BULLDOG WINCH 20288 Synthetic Rope 12mm x 80' Grey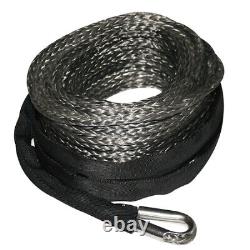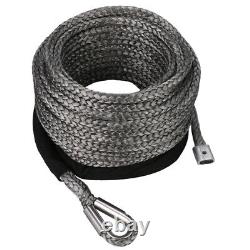 BULLDOG WINCH 20288 Synthetic Rope - 12mm x 80' Grey. Bulldog Winch offers an extensive line of high quality winches and accessories and are frequently adding new items. Bulldog Winch offers a value rope and a premium abrasion resistant rope.
All of our synthetic ropes are made with high quality high molecular polyethelene (HMPE) fibers. Details:PN: 20288Synthetic Rope 12mm x 80 ft Gray up to 15kLightweightSave approximately 20lbs on an average truck winchStronger than steel on weight for weight basisSafer than steelStores less kinetic energyEasy to handle-no sharp strandsEasier to spoolHDME rope in larger diameter sizes in grayGray color with abrasion resistant sleeve, larger diameter rope for added strength, stainless tube thimbleColor: GrayMaterial: PolyetheleneSold As: EachNote:Includes 6 ft abrasion sleeve, stainless steel tube thimble. From floor to ceiling and front to back, Zoro is about you and the supplies you need to run your business. Since our humble beginnings with 20 employees in 2011, to our current staff of over 300 people, Zoro remains committed to one thing: making your job easier.